Today I'm talking about something that many of us ladies need, but few of us have ever had: someone to help organize your closet, plan your outfits, and make the most out of your wardrobe. Problem solved! My beautiful best friend of 20+ years recently launched her own company doing exactly that. She travels all over NC helping ladies organize their closets, throw out what the are "hoarding", show them staple pieces that can be used in different ways, and she even does personal shopping!
Danielle graduated from ECU with a degree in fashion merchandising and now lives in Raleigh, NC with her hubs and their adorable boxer pup, Mindi. We were bridesmaids in each other's weddings which were 5 months apart. I text her pictures of my outfits all.the.time. for emergent fashion advice. She is my fashionable friend, and I am so thankful for that!
Overwhelmed with your closet and need help organizing? Engaged and needing help finding outfits for wedding showers, rehearsal dinner, bridesmaids' luncheon, etc? Need help planning outfits and packing for a long trip to Europe? Don't have time to shop but needing a dress for the weekend? Danielle can do all of these things and more! She is currently in the process of launching her website, but for now shoot her an email at danielledavisstyle@gmail.com to talk about how she can help you! Also, follow her on instagram at @danielledavisstyle. I promise you won't regret it!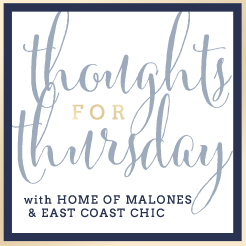 Linking up with Annie!